Information pursuant to Section 5 TMG (German Telemedia Act):
Sabine Haller Übersetzungen GmbH
Max-Planck-Str. 4
78052 Villingen-Schwenningen
Represented by:
Sabine Haller (Managing director)
Contact:
Telefon: 0049 7721/32706
Telefax: 0049 7721/32707
E-Mail: info (at) sabine-haller.de
Party responsible for content pursuant to Sec. 55 (2) RStV (Interstate Broadcasting Treaty):
Sabine Haller
Register entry:
Entry in the commercial register
Registry court: Freiburg
Registry number: HRB 702834

Value added tax ID:
Value added tax identification number pursuant to Sec. 27 a Umsatzsteuergesetz [Value Added Tax Act]: DE152557059
---
Implementation and conception of the website:

Medienfeuer
Web agency, internet agency and advertising agency
Königstraße 22
70173 Stuttgart
Tel.: +49 (0) 711 / 217 249 507
www.medienfeuer.de
Advertising agency and web agency in Villingen-Schwenningen
Internet agency and web agency in Stuttgart
---
This website was created with the content management system Redaxo.
Photo Credits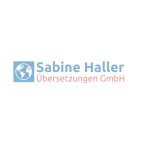 Translate Keyboard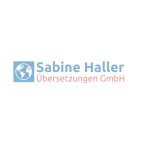 Reibungslose Zusammenarbeit
© Arek Socha | Pixabay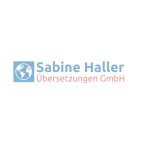 Globe World
© Gerd Altmann | Pixabay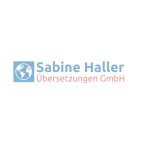 Code Matrix Style
© Markus Spiske | Unsplash.com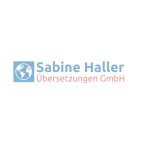 Europa Beziehungen
© TheAndrasBarta | Pixabay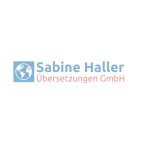 Insel Polynesien
© Julius_Silver | Pixabay